Wednesday October 19, 2016
RTL recognized for its involvement in school transportation in agglomération de Longueil
Longueuil, October 18, 2016 – During a gala evening held in Montréal on October 13 as part of the Association du transport urbain du Québec (ATUQ) conference, under the theme Les conditions gagnantes d'une mobilité intégrée, the RTL's partnerships team received a Reconnaissance ATUQ award.

Laurent Chevrot, Director, Innovation, Marketing, and Partnerships, and Éric Chabot, Partnership Advisor, were recognized for the success of several projects related to integrated school transportation with the Commission scolaire Marie-Victorin designed to meet the specific busing needs of high school students.

"The RTL is currently the only transit company that offers free school transportation to more than 2,600 high school students, both morning and afternoon. I am very proud of these agreements, especially since they help to promote public transit as the best way for young people to get around.
This project is further proof that the RTL is always on the lookout for innovative solutions to its users' transportation needs," emphasized Colette Éthier, Chairman of the RTL Board of Directors.

Backed by the success of this initiative, the RTL is in process of signing service agreements with other schools.
Over past few years, the RTL has put forth several innovations to better meet the mobility needs of citizens of the Agglomération de Longueuil.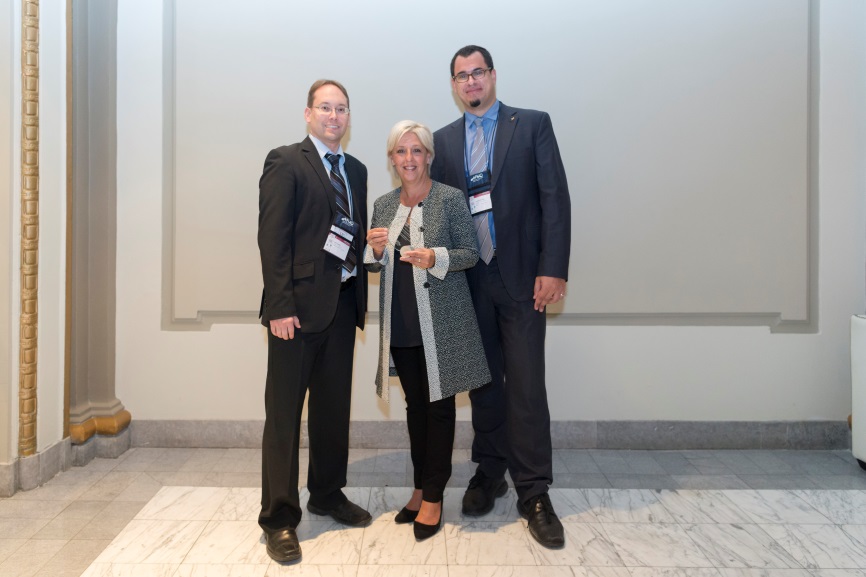 Éric Chabot, Partnership Advisor, Colette Éthier, Chair of the RTL Board of Directors,
and Laurent Chevrot, Director, Innovation, Marketing, and Partnerships
Source:
Brigitte Roussy, Communications and Public Affairs Advisor
Réseau de transport de Longueuil
450-442-8600, ext. 8145